Important Information
Australian Bushfires
Our sincere thanks to everyone who has contacted us offering messages of support, condolence and solidarity around the devastating bushfires in Australia. For further information about the current bushfire situation, donating to bushfire relief, UK fundraisers, and offers of assistance, please see below.
Concerns for friends and family in Australia
FCO Consular Emergency Centre: if you are concerned about the safety of a UK citizen travelling in Australia, please contact the FCO Consular Emergency Centre in London: +44 (0) 20 7008 1500
Australian Red Cross – 'Register.Find.Reunite': This service registers, finds and reunites family, friends and loved ones after an emergency - https://register.redcross.org.au
Details on the current bushfire situation
For information about the current bushfire situation, please visit the relevant state or territory emergency management website:
Bushfire relief donations
Please do not send donations to the Australian High Commisssion as we are unable to process them.
We are not aware of any UK charities accepting donations, but would encourage you to contact the following Australian charities who are accepting donations for bushfire relief:
Bushfire relief UK fundraisers
We have been heartened to learn that there are a number of fundraisers planned for Australian bushfire relief in the UK. If you are organising a fundraiser that you would like us to list on our website, please email details to generalenquires.lhlh@dfat.gov.au
Offers of assistance
The Australian Government continues to receive offers of assistance from the global community, domestic organisations, groups and individuals. These requests are being worked through in close consultation with the states and territories to determine the best options to support our emergency service personnel and fire-affected communities.
Other Subjects:
Visas, Migration and Citizenship
Find out about Australian Visas, immigration and citizenship
Legalising Documents
Find out about witnessing signatures, certifying documents, property sales, mortgages, land transfers, apostilles and other notarial acts
Email: consular.lhlh@dfat.gov.au
Please consult the information on the above link first before calling - Phone: 020 7887 5777 (call back service only)
Passports
Consular
Voting in Federal Elections
For the most up to date information on voting arrangements, including checking your enrolment
Recruitment
Events
Remembrance Day Service - 11 November 2019
Contact Us
Stay up to date with the Australian High Commission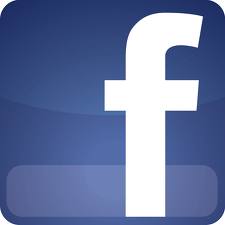 Australian High Commission UK
@AusHouseLondon