Welcome
The Australian High Commission in responsible for advancing Australia's interests in the United Kingdom. The High Commissioner for Australia is His Excellency the Honourable George Brandis QC, and you can read more from the High Commissioner here.
If you are an Australian in need of assistance, the Australian Government provides emergency 24-hour consular assistance at the numbers below:
+61 2 6261 3305 from overseas, 1300 555 135 from within Australia and +61 421 269 080 for SMS
Bushfire Relief and Recovery
Australia sincerely thanks everyone who has contacted us to offer messages of support, condolence and solidarity around recent bushfires. For further information about the current bushfire situation, donating to bushfire relief, UK fundraisers, and offers of assistance, please click here.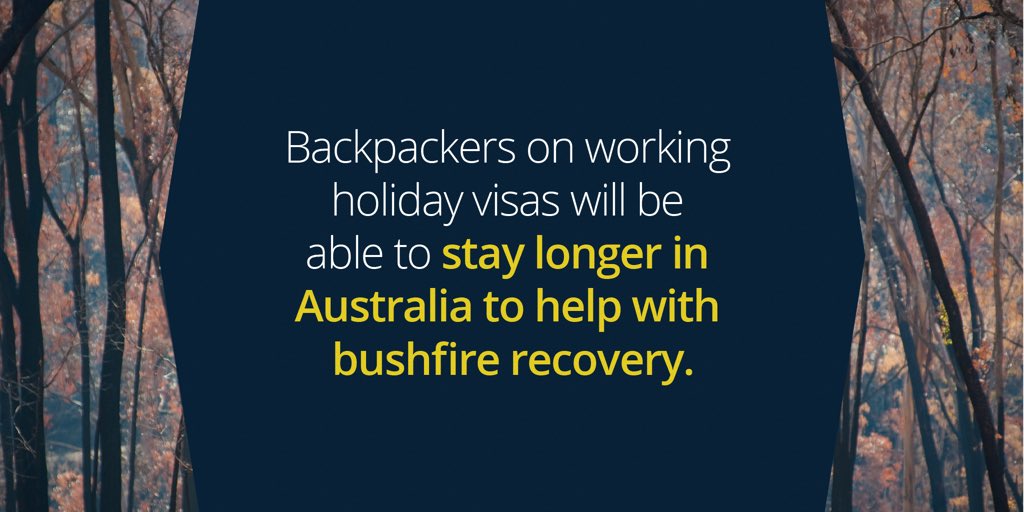 Under changes made to the Working Holidaymaker Visa, young Britons on a working holiday in Australia can get involved with bushfire recovery and stay longer. To find out more, read the latest update from Minister Birmingham here.
Media Centre
Access the latest information from across the Australian Government, including from the High Commissioner, through our Media Centre. Click here to learn more.
Services
Visas, Migration and Citizenship
Find out about Australian Visas, immigration and citizenship
Legalising Documents
Find out about witnessing signatures, certifying documents, property sales, mortgages, land transfers, apostilles and other notarial acts
Email: consular.lhlh@dfat.gov.au
Please consult the information on the above link first before calling - Phone: 020 7887 5777 (call back service only)
Passports
Australian Passport Office — Submitting a passport application in the United Kingdom
Consular
Voting in Federal Elections
For the most up to date information on voting arrangements, including checking your enrolment
Recruitment
Employment Opportunities at the High Commission
Events
Contact Us
High Commission contact details